The emergency call app system: the technical platform connecting everything
A fail-safe system for reliable assistance in emergencies
In emergencies, every second counts. But more than that, emergency call systems also have to guarantee that each and every emergency call is being reliably routed to the responsible control centre that can dispatch responders.
Thus, maximum speed and high fail-safety are the key requirements for the technical platform that connects the mobile app , the emergency call servers and the emergency control centres.
The nora emergency call app system is based on state-of-the-art software technologies and a multiply redundant server architecture that operates on the principles of event sourcing and leaderless replication.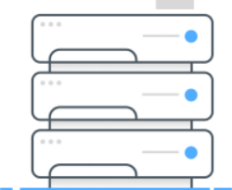 Encryption and IT security
To meet the equally stringent data protection requirements, all data are both encrypted during transmission and stored on the emergency call servers in encrypted form
Especially considering the sensitive emergency and health data transferred via nora, modern standards are used to protect the emergency call data from malicious intruders. In addition to an external audit, the nora code is developed using the four-eyes principle.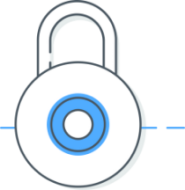 Emergency call routing
Between the sending of an emergency call and its reception via our PSAP web app, a complex assignment process determines which control centre is responsible, based on the emergency location and the emergency call data. Should an emergency control centre go offline – whether planned or unplanned – rerouting and overflow mechanisms alert alternative control centres, ensuring that every emergency call is responded to.
The German emergency app is called nora. What will you name your emergency app?
The possibility to send emergency calls via mobile apps without the need to speak is a huge step in removing barriers and enhancing accessibility. And immensely important for people with disabilities in emergency situations.
The design of our emergency call app system makes it possible to rapidly implement it in other countries or for other use cases. It can also be adapted to individual parameters and conditions or a different infrastructure in your country. Want to find out more? Contact us!