Remote and nothing but remote? The pros and cons of virtual teamwork
In the beginning of March 2020, the numbers of Covid cases were increasing so rapidly in Cologne as well as all of Germany and large parts of the world that we decided to ask the whole team to work from home.
And in the time that has passed since then, we have achieved an awful lot. Among other things, we have developed the official emergency call system nora on behalf of the German Federal States – consisting of a mobile app, distributed server infrastructure and a web application for processing incoming emergency calls in the emergency control centres. Since the start of the project in August 2020, the work on nora has taken place almost exclusively in remote (home) offices. A mobile app, created on the move, in cafés, at home and in the park. Fitting, isn't it?
Our remote collaboration has worked so well that even with increased protection from vaccination and ever-changing infection rates, we didn't feel a huge urge to return to the office. Yes, of course we enjoy it when we all meet up "in real life" again. Or not even "again", but "finally". Because some of us have never actually met in person – on site, physically and in 3D – to this day. Nevertheless, we work together with trust, transparency and high efficiency.
Can you work efficiently with people you've never met? Yes, you can. #RemoteTeamwork #VirtualTeams
How does that work?
That's exactly what we would like to talk about in this series of articles. Because, based on our experience, we are convinced that remote work, telecommuting, teleworking, mobile, distributed and flexible working – no matter what you call it – is a work model that is still underestimated and fraught with many prejudices. For fields of work like ours – i.e. IT and software development – and almost every job that can be called an "office job", teamwork can be perfectly effective even if you don't share offices in the same building. And distributed working, be it in a home office, as remote work during a workation or as a classic telecommuting job, has so many advantages that the disadvantages – which, of course exist, too – have a hard time making themselves heard.
Why we work remotely
We already mentioned the most recent reason above, and of course the Covid crisis has contributed to a huge boost in awareness and relevance of the home office concept.
But while we do have an office in Cologne, working from home has always been an important part of our company culture, even before the pandemic.
One very simple reason is that not all of our employees live in or near Cologne and have therefore (always) worked remotely – at least to some extent. The individual concepts and reasons were very different:
Those who lived far away, for example, came to the office in Cologne once a month for a week. Or even less frequently. Or (almost) never.
Those who wanted to be at home when the children returned from school would gladly save themselves the trip to and from the office and just worked from home. Or they would drive home after a morning at the office and then work from home for another hour or two in the late afternoon when the children were taken care of.
And those who lived within reach but didn't want to deal with traffic (jams) or public transport every day only came to the shared office on one or two days a week.
In addition, a whole team has been based in Prishtina in Kosovo, where there is also an office – but of course far away from the colleagues in Cologne and the rest of the team, which is, currently, scattered over several countries.
Working structures and company culture had therefore long been built in a way to allow that at least part of the work did not take place in the office in Cologne, but anywhere in the world. That is why the moment we shut down the office completely during the Covid lockdown, it did not catch us unprepared. The digital infrastructure necessary for efficient remote collaboration in virtual teams was not only in place, but had also been thoroughly tested for a long time. This gave us a huge headstart compared to companies that had to go from naught to full speed in terms of teleworking during the Covid crisis.
And we already knew the advantages and disadvantages of remote teamwork pretty well.
Advantages of distributed work in the home office
No commute to the office
If you can save yourself a daily trip to the office, you save thrice:
Traffic jams, delayed buses, cancelled trains, biking in the pouring rain – for many, the daily commute to work is nothing but frustration and stress. Home office, instead, can mean that you get up and hit the desk almost immediately, with only a short (or maybe longer) stop at the breakfast table. (Or maybe squeeze in a walk around the block or in the park? Usually much more relaxing than a commute to the office.)
I don't see the point in driving back and forth only to end up sitting in front of a computer.
Better compatibility of job and family
For many parents, being at home when their kids are coming back from school is an invaluable advantage of working from home. Which is not to say that the combination of work and childcare at the same place can't be stressful. Depending on how old the children are, it may even be a whole lot of stress. For this to work, it is not enough to just be on site. It also needs a lot of structure and organisation and – most importantly – actual and sincere acceptance throughout the company. But we'll come back to that later in this series.
More flexibility
Even those who don't have children to look after are usually happy about more flexibility in their everyday life. Opening the door for the chimney sweeper or the heating engineer? Accepting an important delivery? Feeding the cat or walking the dog during a break? Or helping the neighbour carry their groceries up to the fourth floor? No problem.
Admittedly: If you spend your whole day in (online) meetings, remote work may seem only moderately more flexible than being permanently present in the office. But here, too, solutions can be found. For example, in our daily stand-up routine we often meet colleagues that join us from the train, from the in-laws' guest room, from a park bench or even from a campsite. The independence created by no longer having to be present at a specific place all day every day significantly increases individual flexibility.
Remote work means more flexibility. If any desk may work as your office desk. #RemoteTeamwork #MobileWorking
Flexible working hours
Strictly speaking, this is part of the "more flexibility" topic, but it comes with its own advantages. Especially for those who live by their own rhythm. People who like to work early in the morning or late in the evening are often unhappy with standard office hours. When working from home, working schedules can be arranged more individually – provided team collaboration allows it, of course.
Choosing your own work schedule immensely increases productivity. #RemoteWork #Productivity #HomeOffice #FlexibleWorking
What many tend to overlook: More flexible working hours are not only a huge advantage for employees, but also for employers. Because those who can determine their own working hours usually adjust them to their individual productivity. This results in significantly more productive time, because people no longer sit around twiddling their thumbs just to meet the company's work schedule requirements.
There are days when I only work six hours, on others ten or more. It depends on what's going on – or on my mental capacity on a specific day. Working from home, it's a whole lot easier to manage this flexibly.
There's no sense in hanging around at the office for another two hours even though you're not capable of productive work anymore – just because you're still two hours short.
More individuality
Successful teamwork, of course, also involves agreeing on common standards and routines. But as long as there is common ground, employees are generally happier when they are able to live and work according to their own quirks and preferences.
Mia needs loud music in her ears to have creative ideas?
A nap is a must-have for Vincent in order to be productive for eight hours?
Marsellus works best with the cat on his lap?
Yolanda likes a really warm office, preferably with her feet in her comfy unicorn slippers?
Without the patchouli scent from the fragrance lamp, Jules needn't even bother to try thinking straight?
Sure, a lot of this could also be implemented in a shared office – with headphones, a sofa bed or a single office room. But all of it is much simpler and more flexible if each employee can decide for themselves where they work. Because the where has a considerable impact on the how.
Larger pool of employees
Remote work has enormous advantages not only for the employees themselves, but also for the employer. Because the available pool of potential applicants increases many times over if you can search for them regardless of location. The best React Native developer for the job is not in Cologne, but in Munich? Or in Madrid? If the team works together online, it doesn't matter.
The only colleague we once decided not to hire because of his place of residence lived in New Zealand. Living in opposite time zones simply made collaboration too complicated for his intended role.
There is always someone working somewhere
In this particular case, the time-shifted work didn't fit into our workflow. But depending on the role, this doesn't have to be an obstacle. If work doesn't have to happen simultaneously, but instead consists of separate steps in a workflow building on each other, different time zones can even be advantageous and speed up the work. For sequential review processes, for example: While Jules in Cologne calls it a day, Mia in Seattle revises his work results, and Jules can build directly on the revised status the next morning.
Teams distributed all over the world are particularly helpful when, for example, support hotlines have to be manned 24/7. Distributed teams can manage without night shifts – and no one has to work extra shifts on public holidays. Because if there is a colleague somewhere in whose culture Christmas is irrelevant, but who instead likes to spend time with his family in order to celebrate the Fast-Breaking on Eid al-Fitr, then Jules knows that the support is well taken care of while he's sitting under the Christmas tree, and Marsellus can celebrate the end of Ramadan in peace a few months later.
With teams spread all over the world, there is always someone at work – without night shifts and work on public holidays. #RemoteWork #DistributedTeams
Keeping employees for longer
Sometimes a job just gets boring with time, you want to change the field you're working in or are simply looking for a new challenge. Apart from such development steps, there are hardly any reasons for employees to leave a company if they work remote. And that is a great benefit for the company. In general, employees build up a lot of knowledge and experience over time. And they have also grown used to each other, have adjusted to each other's style of work and are a well-coordinated team. If, for example, the long-standing head of development moves to another city because his partner has been offered a new job there, this can be a bitter loss for the company. In the context of remote work, this externally motivated reason for leaving the company simply doesn't exist anymore – and the colleague can move wherever he wants without it having a major impact on his work.
Lower fixed costs
If you have to provide office space for 45 employees, you need a lot of space. Not to mention electricity, heating, water, cleaning and other running costs.
If you only need an office for perhaps 20 colleagues working at the same time, this reduces the fixed costs noticeably.
Decent work equipment for the home office
Incidentally, if you save on fixed costs for your central office, you can afford to provide your employees with proper work equipment for their home office – from monitors to headphones to ergonomic desk chairs. This will pay off many times over, because those who have a reliably functioning and ergonomic workplace will work more efficiently. And they are more satisfied – and also healthier, which, as an extra bonus, reduces sick days.
Satisfied employees
Speaking of satisfied. In our experience, most colleagues tend to be significantly happier with remote working arrangements. Especially when they themselves are involved in designing the specific remote work model and can decide on the percentage of home and office days with flexibility and according to their own needs and ideas. After all, not everything always has to follow the same pattern. For many, for example, the perfect solution is not to work fully remote but in a hybrid model: with one part home office and one part on-site presence. What the perfect working arrangement looks like can vary a lot not only from company to company, but also from team to team and from colleague to colleague. And more often than not, it can also change from one phase to the next.
One of the biggest advantages is that we became location-independent. We were able to choose where and how we wanted to live, which I consider a real luxury and a great privilege.
One person may need three days a week out of the home office in order to avoid cabin fever, but uses the comparatively quiet working atmosphere at home on the other two days to concentrate and focus on more complex tasks. Another person is happy to be able to pick up the kids from kindergarten on Mondays and Tuesdays while her partner is doing so the rest of the week. And still others might make extensive travel plans right away.
Widening horizons included
Living and working in Norway for four weeks in the summer – and adding a week's vacation at the end? Spending the winter in Andalusia and Portugal? Or even changing your place of residence every few weeks? Everything is possible if you can simply take your office with you.
Summer at the North Sea, winter in Andalusia. Possible for retirees only? With remote work, travel, vacation and work can be perfectly combined. #RemoteWork #Workation #FlexibleWorking
With remote work models, even longer trips or stays abroad are possible without having to miss work. This makes it possible, for example, to live a life that eliminates the sharp distinction between vacation and work: a workation.
Who wouldn't like to spend four weeks at the seaside, but only use five vacation days for it? If you work at your vacation destination and only take a few days or maybe a week off in order to go sightseeing, hiking or whale-watching, you can afford to stay away for much longer. And you get to know the (vacation) destination in a completely different way. After all, working on location brings vastly different experiences and insights than the classic tourist program. And even after a long day at work, there's still time for a walk on the beach at sunset.
For both employees and the company, the broadening of horizons is an invaluable advantage. And that's an almost inherent side-effect of workations or other hybrid and flexible living, working and vacation models.
Customizable
But beware: Working from a home office is, of course, not everyone's biggest dream. And it won't guarantee happiness on a permanent basis. Therefore, the most important condition for it to be successful in the long run is that the work arrangement can be designed according to one's own ideas. If someone needs personal contact with colleagues and direct conversations in the office corridor to avoid feeling isolated, they will of course be glad if there is at least the option of coming to the office – whether full-time or in alternating hybrid workplace models.
Because, of course, remote work from home also has its drawbacks.
Disadvantages of distributed work in the home office
No commute to the office
Wait, didn't we list that as one of the advantages above? That's right, we did. And most people will probably count getting rid of the daily commute to work among the most obvious advantages of working from home. But if you no longer have to leave your home to go to work, you run the risk of becoming bogged down in the same place and never ever going out the door. If you need to cover a distance, that also means you are forced to move. Which, in turn, leads to new views, experiences and exercise, or at least – even if you just get in the car – change. After all, the commute to the office also creates a defined transition between work and time off.
Which brings us directly to the next disadvantage.
The fact that you don't have to go to the office is both an advantage and a disadvantage of working from home. #RemoteWork #HomeOffice #FlexibleWorking
Blurring boundaries
People who no longer leave the house in order to go to work often find it difficult to draw clear boundaries between work and time off. If you receive messages from the team on your mobile phone and maybe have colleagues who like to work late into the night, you need a lot of self-discipline to really call it a day and have after-work hours that are worthy of their name. Because in theory, you might be constantly available. Of course, it's great if you can quickly fire up your notebook in acute crisis situations and still solve a problem at eleven o'clock at night. If this becomes a habit, however, it creates its own problems.
Surveys have shown that while working from home during the Covid lockdowns, most employees tended to work more than before. This is mainly due to the fact that the moment of leaving work is not so clearly defined. What is needed here is good organisation and above all personal responsibility and self-discipline so that remote work does not become never-ending work.
However, making this solely the employees' responsibility is not the way to go either. Managers and executives have to be aware of the threat, take action against excessive demands and permanent overtime, and also set a good example themselves.
More time alone
Yes, those who work in a home office spend more time alone. Depending on the living situation, this can result in feeling lonely. But if the team structures still work, this effect can also be mitigated. Because if you still see and talk to your colleagues regularly – even if it's on camera only – you don't necessarily have to feel lonely.
On a day without any video calls with colleagues, I quickly feel pretty cut off, even if we do have our daily stand-up. The vitality is missing.
The lack of direct contact with other people is undoubtedly the biggest disadvantage of remote work. For some it is more relevant than for others. Making working from home an option and not a duty is therefore certainly crucial for long-term acceptance.
Changed communication
We didn't write "less communication" for a reason. Because whether communication actually diminishes in distant work models depends a lot on corporate culture and infrastructure. No, you can't simply talk about your vacation in the coffee lounge when you're working from home. But you can still communicate with each other online – and even make room for small talk. In the second article of this series, we will talk more about how we cultivate this at bevuta.
Less control
When the boss can no longer see the team all the time, it might feel like a lot of control is lost. Yes, remote teamwork also requires trust. But honestly – this is not really a valid argument for anything. We only decided to list it among the potential disadvantages because it is a reason for many employers to be sceptical about remote work arrangements. If you offer exciting tasks and a pleasant working environment in a functioning team, you hardly need to control your employees. And it's not as if it's impossible to keep track of employees' performance when working in distributed teams.
If things only work with control, something is not right. Ideally, you enjoy doing your job because you like the tasks you're working on and you draw satisfaction from your work.
At bevuta we have always been living (or working) according to the dictum that it's the result that counts, not the time spent at the desk. You can survey the work results of individual employees or a team just as well online as on site in the office. And is it really necessary to monitor how long an employee has been sitting at their desk? We doubt that. After all, you can also be frighteningly unproductive while you're sitting in front of a screen in the office.
Is attendance a sign of productivity? You can be frighteningly unproductive while you're sitting in front of a screen in the office. #RemoteWork #HomeOffice #FlexibleWorking
Longer working hours = better performance?
Actually, too much control can even have the opposite effect. For example, it can promote phenomena like
Presenteeism
, which means that employees come to work even though they're sick. Or they stay late in the office just to stay late – when they could actually finish their work in less time.
Who do you think is doing the better job? Person A, who completes an assigned task in 6 hours, or person B, who needs 10 hours for the same task – without improving the quality?
I suppose we agree that person A did a better job because they were more efficient. In fact, however, many companies promote culture B – what is most appreciated and interpreted as special commitment is: long attendance and staying late. As a result, parents working part-time to take care of their children, for example, are at a structural disadvantage (author Arlie Russell Hochschild explores this phenomenon in great detail in her book "The Time Bind: When Work Becomes Home and Home Becomes Work").
And how does this work in practice?
Working in numerous widely scattered home offices has a lot of advantages – and also a few disadvantages. But the latter can be reduced to a minimum – with the right attitude, an empowering corporate culture and a functioning infrastructure.
In the next two articles of this series, we will tell you how we have implemented this in practice at bevuta: How do we work together as a team in the home office? And: What software do we use for it?
---
More articles on the topic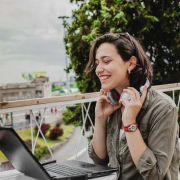 Can you live in different cities, countries and even on different continents and still work together as one team? Of course you can – wonderfully so! In this second part of our series of articles, we talk about how remote teamwork works for us...
Successful remote teamwork needs the right attitude – and the right tools. In the third part of our remote teamwork series we talk about the software that enables us to communicate efficiently in a team,to exchange ideas...
More interviews on the topic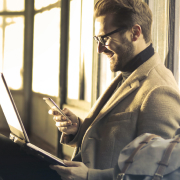 Why go to the office when your work fits on a laptop? Our colleague Martin started at bevuta in 2021 and was completely home office based from day one. In the interview, we talk about self-motivation, location-independent working...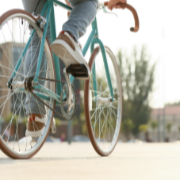 In our frontend team, our software developer Michael was instrumental in developing the nora emergency call app. In our interview, we talk about small talk, joint team activities...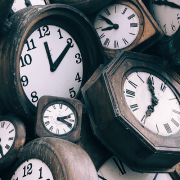 Felix has worked on behalf of bevuta on a software program that's currently on its way to Jupiter. In the interview, he recounts why he prefers his home office for focused working and why intellectual work in particular...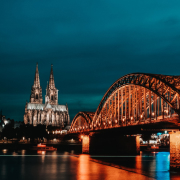 Our designer Ute and her husband Lars both work at bevuta – and live just under two hours' drive away from the Cologne office. In our team interview Ute tells us about her remote work experience...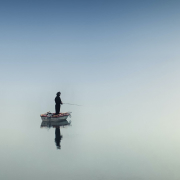 Lars is a requirements manager at bevuta and worked mainly from home right from the start. Being interrupted less often when working remotely is an efficiency win in his eyes. In this interview, he chats about the office grapevine...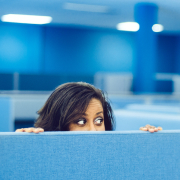 When the pandemic hit, our requirements manager Clemens felt isolated and shut in at his home office. Today, he loves the flexibility and autonomy remote work offers. In our interview, Clemens...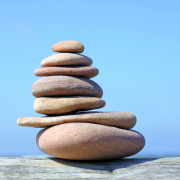 Alex moves to a different flat every few weeks, but she still works the same job. With us. In our team interview, we talk about isolation in lockdown, communication after working hours and the impact of different time zones...